Our chicken bone broth is the only kind made from 100% pure air-chilled chicken bones. That way, we get to keep all that amazing flavor in our broth! We slow-simmer those organic chicken bones with all-organic veggies, herbs and spices for a natural, rich broth.
Made with Organic Ingredients
Slow-Simmered
Gluten Free
10g Protein per serving
No Preservatives or Powders
Made from free range chickens fed an organic, non-GMO diet
The ONLY chicken bone broth made from pure air-chilled chickens
Made With Only Organic Ingredients
Water, Organic Chicken Bones, Organic Onions, Organic Carrots, Organic Celery, Sea Salt, Organic Parsley, Organic Apple Cider Vinegar, Organic Bay Leaf, Organic Black Pepper, Organic Rosemary, Organic Garlic.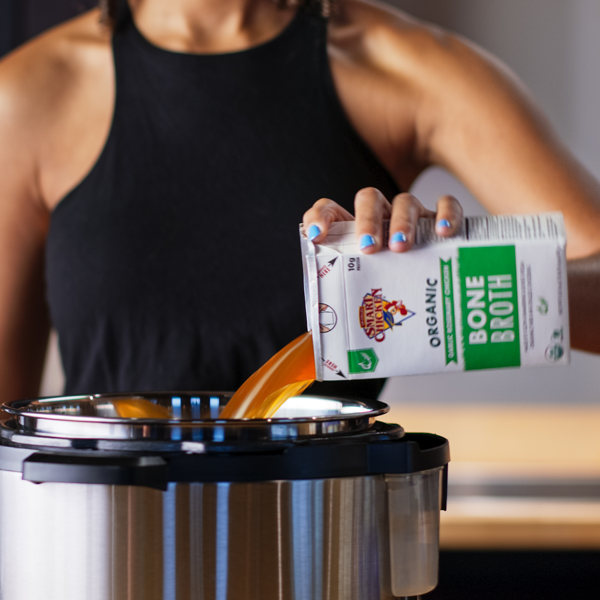 Sip and Enjoy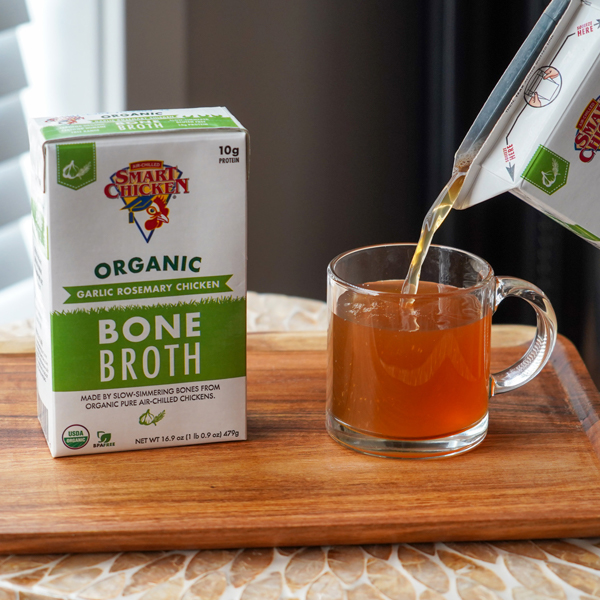 Get Creative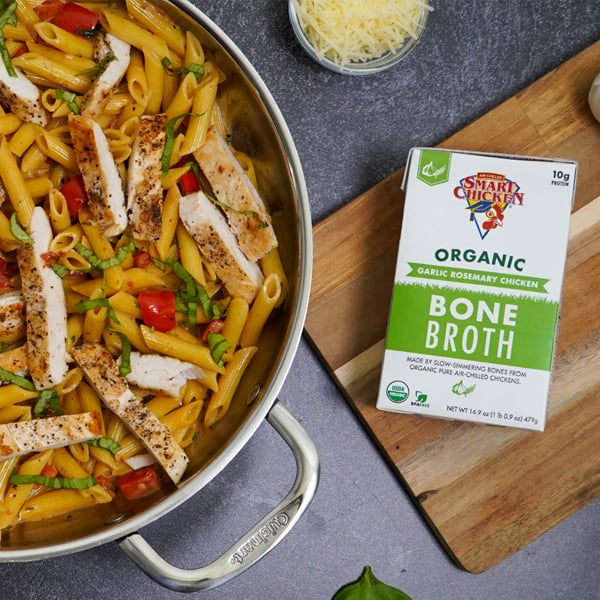 Enhance Your Meals